Ukrainian synchronized swimmer reached the final of the solo competition.
Two-time bronze medalist of the 2020 Olympic Games Marta Fedina reached the final of the solo technical program of the FINA World Championships, which takes place in Budapest.
The 20-year-old Ukrainian showed the second result in the qualification, having received 90.9382 points for her performance.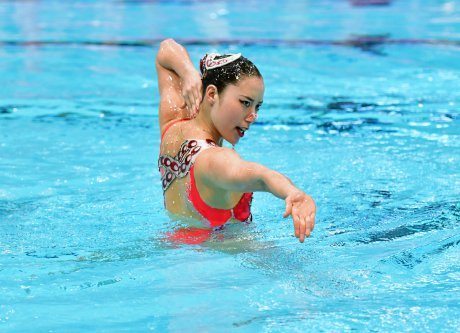 The Japanese Yukiko Inui won the qualification, Evangelia Platanioti from Greece rounded out the top 3.
Results:
Yukiko Inui – 91.9189
Marta Fedina – 90.9382
Platanioti Gospels – 88.6163.
About Fedina
Marta Vadimovna Fedina (ukr. Marta Vadimovna Fedina; born February 1, 2002 , Kharkiv) is a Ukrainian athlete, performs in synchronized swimming. Four-time European champion in 2018 and 2020, winner of the World Championship (2019). Performs in duet and group exercises. Two-time bronze medalist at the 2020 Tokyo Olympics. Student of V. N. Karazin Kharkiv National University.
Award: Order of Princess Olga, III degree (August 16, 2021) – for achieving high sports results at the XXXII Summer Olympic Games in Tokyo (Japan), showing dedication and the will to win.