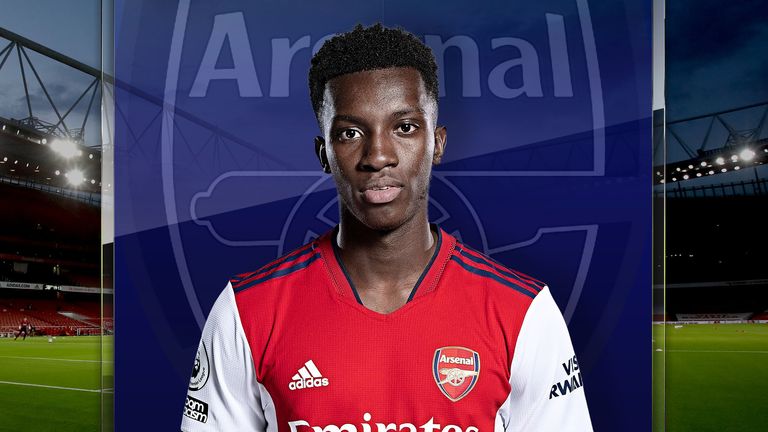 Eddie Nketiah will continue to play for the Gunners.
London "Arsenal" has extended the contract with 23-year-old striker Eddie Nketia.
The new agreement between the player and the London club runs until June 2027, the previous one expired in the summer of 2022. Officially, the extension of cooperation between the parties will be announced in the near future.
Nketiah turned down a number of offers from Bundesliga and Premier League clubs to stay at Arsenal, for which he managed to make 92 appearances and score 23 goals.
About London "Arsenal"
English professional football club from North London (borough of Islington), playing in the Premier League. Founded in October 1886. The club 13 times became the champion of England, 14 times won the FA Cup. The club's home stadium is the Emirates, with a capacity of 60,704 spectators.
Arsenal have spent most of their history in the top division of English football, becoming one of the founding clubs of the English Premier League in 1992. The club also holds the record for the most consecutive seasons in the top division of the Premier League since 1919.
According to Forbes for 2021, Arsenal ranked eighth in the list of the most valuable football clubs in the world and is valued at $2.8 billion. According to the auditing company Deloitte, as of January 2021, Arsenal ranked 11th in the ranking of the most profitable football clubs with an income of 388 million euros.